Description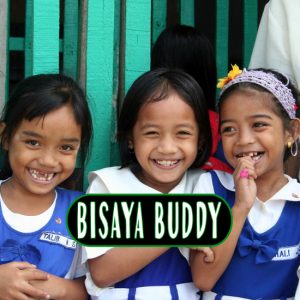 Learn Bisaya
Why learn the Cebuano Language?
Learn Bisaya now! It is not that difficult if you just take the steps to make it happen!
Our course to help you learn Bisaya is what you need to make it happen!
I learned Bisaya using this very course! The course has been updated, improved, and put it on video, but this is the very course that I used, just better now!
Why Learn Bisaya?
You live in the Philippines (or plan to)
Your spouse is from the Philippines
You will travel to the Philippines
Just for fun!
Why I decided to learn Bisaya
I lived in the Philippines from 2000 until 2019.  I figured that a lot of people in the Philippines speak English (most do), so no need to learn Bisaya. But, my thinking  was wrong.
Firstly, people there do not speak Bisaya (or Tagalog depending on the area where you are) as their first language. They speak English only when speaking to a foreigner for the most part. So, I never really knew what was being said, unless people were addressing me. I didn't like that.
One day, after living in the Philippines for a year or so, some friends from the USA came to visit. They were talking about immigrants who were coming to the USA, and they said that these immigrants "did not even go to the trouble of learning to speak English". Then it hit me! I have to learn Bisaya, it is the right thing to do! So, I did it.
Which Language should I learn?
If you will be living in the Central or Southern parts of the country, especially in the Visayas or Mindanao regions, you need to learn Bisaya (also called Cebuano).
What do the lessons include?
60 Lessons in All!
Each lesson includes:
Video Training
Audio of the new vocabulary (you can download the audio to listen on your MP3 Player or Cell Phone)
Electronic Flashcards
We are here to help you if you need it!
Available on USB Flash Drive, DVD Disk, or Online Course!
Interested in this course?  You may also view a sample of the online version of Lesson one by clicking here.
Learn Bisaya! I did it.  You can do it too!
What does the Course consist of?
Video Lesson
The course for you to learn Bisaya is centered around video lessons that you can watch and listen to. When you learn Bisaya you need to hear the language being spoken so you can learn how to properly pronounce the words! Our videos are perfect for that! Each video (60 in all) is 20 to 40 minutes in length, and if you find that you need extra help we are here to assist!
Downloadable Text Book
There is a complete textbook consisting of 60 lessons in all so you can learn Bisaya.  The textbook has the lesson that you need to learn, explained clearly so that you can understand it.  At the end of each lesson, there is an exercise session so that you can put what you learned to use and make sure that you understand.  If you are unable to complete the exercises, that means you need to work on the lesson a bit more! The book is in Microsoft Word Format for use on your computer, or you can print it out and use it wherever you go.
 MP3 Audio Files
When you learn Bisaya with our Bisaya Buddy course you will get MP3 Audio files that you can listen to on any device that will play MP3s.  The English is spoken by a native English speaker, and the Bisaya/Cebuano equivalent is spoken by a native speaker of Bisaya.  These files can be played on your computer, MP3 Player, iPod or whatever type of MP3 device you have.  There are 56 lessons in all.
Electronic Flash Cards
These electronic flashcards even include audio of the words being said! Perfect if you want to learn Bisaya!
Order your Bisaya Buddy Full Course today!
Interested in testing a sample of the course?  You can get Lesson 1, out of 60 total lessons, for free by clicking here.